When you commit to a monthly gift or sponsorship, know that you are making a difference in a child's life.  As a HERO for CHILDREN, you are helping children faced with neglect, & physical and sexual abuse.  Your recurring donation/sponsorship helps children heal and gives comfort and hope throughout the investigation of child abuse to the child and family. 
Find out how you can become a sponsor for Child Safe.
We appreciate all levels of donations/sponsorships! Because of the generous support of these businesses and individuals, we are able to help the children in our community to start the healing process.  We are grateful for their support of Child Safe of Central Missouri.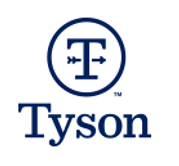 Broyles & Matz Investments
Credit Reporting Services
Schultz Wrecking
Premier Auto Group
Craig Plumbing
Lek Tro Mek
Dale Lawrence
Goosen Electric
In-kind Donations: Agency and Organizational Support
We also benefit from the support of these wonderful organization:
State Fair Community College
Sonic, Sedalia
Derma Facial
Colton's Steakhouse
Ag Coop Services
Boulevard Hair
Stone Laser Imaging, Trophies and T's
Deer Creek Pawn & Gun
Cabinetry Pros
Salon Bash
AT&T Store
Lucas Oil Speedway
Otten's Small Engine
Sherwin Williams
The Weekly Barber
Sedalia Walmart
Tim Vuagniavx
Von Holton Ranch
Vaughn Pools
Total Fitness
Sedalia Subway
Schilby's Automotive
Readers World
Raks Escape Room
Ozark Coffee
Panera Bread
Orscheln Farm & Home
O'Reilly Auto Parts
Moore's Flower Shop
Dugan Glass
Custom Auto Graphics
Charlotte Country Ruffle
Heartland Coca Cola
C.E.D.
Carpet Plus
Canine Design Grooming
Calgaro's Pizzaria
Cabinetry Pros
C&B Guttering
Buso's Detail Service
Bodyworks Day Spa
Benitz Service Co
Becca's Framing
Bank of Otterville
Bailey Collectables
Backwoods Guitar
Axis Salon
Auto Zone
Applebee's
Auto Masters
Alro Steel
Ag Coop Services
Adagio
A&W/ Long John Silvers
American College of Hair
Bandana's BBQ
Bichsel Jewelry
Shepard's Place
Cedar Creek
Tiger Express Car Wash
Nightwatch Security
Sedalia Area Farmers Market
The Homes Tour
Westlakes Ace Hardware
Hank's Portables
Swords Family Pharmacy
Studio Vogue
Stay True Tattoo
Shelter Insurance Troy Curtis
SC Fuel
Robin Balke
Pummill's Sporting Goods
Pro-Velo Cycle Sales
Premier Climate Control
Planet Sub
Pizza Hut
Pepsi Beverage Co
Papa Murphy
Larry O'Neal
Might Melt
Starbucks
Midas
Mid Day Optimist
Noon Day Optimist
Mid City Lumber
Menards
Mazzios
Maurices
Lincoln Inn
Heroes
Kehdes BBQ
Hermann Lumber
Hardees
Steak N Shake
DQ Sedalia
DQ Warrensburg
Goody's Steakburgers
Golden Corral
Gene's Boots & Hats
Galaxy Cinemas
Fringe
Freddy's Frozen Custard/Steakburgers
Fastenal